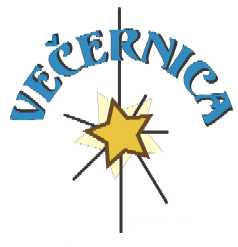 Večernica has been delighting international folkdancers in the Bay Area for over 20 years. With our experienced musicians and broad repertoire, we provide music from a variety of cultures—or we can focus on a smaller set to suit your needs.
Our repertoire includes folk-dance music from many countries and cultures, including the British Isles, France, Austria, Scandinavia, Eastern Europe and the Balkans (including Bulgaria, Croatia, Czechoslovakia, Greece, Hungary, Macedonia, Poland, Romania, Russia, and Serbia), Turkey, and Israel, along with tunes from Canada, Mexico, South America, and the U.S.
We play regularly for several folk-dance clubs and classes in the San Francisco peninsula area, and are also available for dance parties, weddings, Bar Mitzvas and other occasions.
Who we are
Dave Bogdanoff (leader; bass, guitar, percussion, vocals),
Meryl-Lee Corcoran (clarinet),
Pete Showman (fiddle, mandolin, vocals),
Ned Gault (autoharp, Austrian harmonika (button accordion), vocals, percussion),
Bruce Davis (fiddle, mandolin, bouzouki, vocals),
Gary Breitbard (accordion, fiddle, vocals),
Jena Rauti (vocals, accordion, percussion),
Dave Barton (fiddle).
Groups We've Played For in Recent Years
Berkeley Folk Dancers, Berkeley
Chang's International Folk Dancers, San Francisco
City College of San Francisco: Gail Barton's Folk and Ballroom Dance Concert
Heritage Festival Folk Dance Party, San Carlos (usually held in January)
Marcel Vinokur's Saturday night folkdance party, Menlo Park
San Francisco Free Folk Festival (Saturday evening folk dance).
Saratoga international folk dance class (Loui Tucker)
Stanford International Dancers, Mountain View
Statewide Gold Country Festival (California Folk Dance Federation)
Swedish Lodge, Los Altos, CA
Triton Museum, Santa Clara (special events)
Various private parties, anniversaries, weddings in the Bay Area
* Večernica?
What's that?
---
Večernica means "Evening Star" in Serbo-Croation. It's pronounced something like "veh-CHAIR-neet-sah." (In Serbo-Croation, the character č (c-hachek or c-caron, which should look like this in your browser:

) is pronounced like English "ch" or "tch", while a plain "c" is pronounced like English "ts" or "tz".)